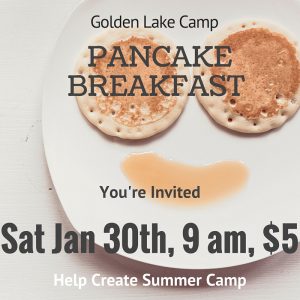 Golden Lake Camp brings together many wonderful things like opportunities to get involved, delicious food, and laughter.  As a way to include some of this in the middle of winter, the board is hosting a Pancake Breakfast.  Come out to the camp (it's beautiful in the snow) and enjoy some food and fellowship in the Staff House.  Invite friends, family, campers, anyone you would like.
Email Beth – beth@goldenlakecamp.ca if you have questions or to volunteer.
Hope to see you there!